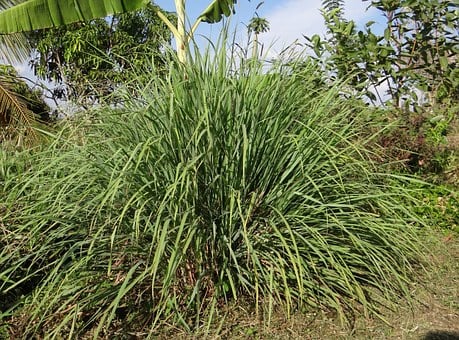 In the era of healthy eating, lemongrass tea and oil use are in trend. It gives notable health benefits to the body. Lemongrass aroma is like lemon & its oil is widely used in aromatherapy to calm the mind and provide a relaxing effect to the brain. Lemongrass is good in rheumatoid arthritis, inflammation condition, digestive system, convulsion, fever, common cold, & in increasing immunity.

Lemongrass is also known as Cymbopogon, fever grass, Malabarbar grass is commonly used in the manufacturing of insecticides, perfumes, culinary, cosmetics, and medicinal purposes. Besides these, its most popular variety C.Citratus is widely used in culinary because of its intense aroma. Lemongrass in Sri Lanka, Thailand, China, Singapore is an essential ingredient of their culinary dishes.
In some places, Lemongrass oil is used as a spiritual clean to protect against the evil eye. Lemongrass can be grown easily & it is dried, stored, and freezer for long-term use.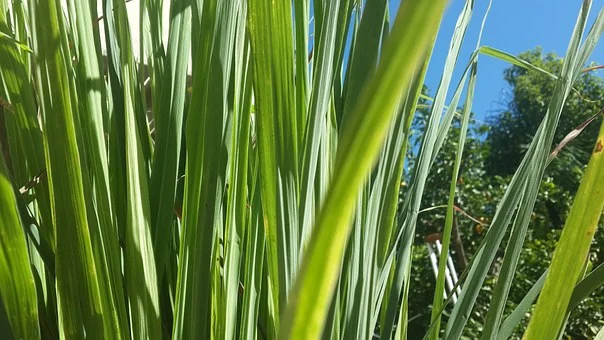 Parts‌ of Lemon Grass ‌
Lemongrass leaves- its pointed, long, fragrant leaves have been a traditional medicine for quite a long time. Lemongrass is now majorly used in herbal supplements and tea preparation.
The flower stalk of stem- is used as a herb in cooking and culinary preparation.
Lemongrass oil- is extracted from leaves and aerial parts of the plant. Nowadays, its oil is significantly used in cosmetics and aromatherapy.
Composition of lemongrass

Lemongrass is loaded with essential minerals and nutrition for its extraction, various techniques like steam distillation, cooling, condensation are used to separate essential oil and water so that its standard should be maintained.

It contains citral, Myrcene, Citronella, Geraniol, nerol these are necessary for its bioactivity. Citral and geraniol give antimicrobial and insecticidal properties.

Nutrition in 100g

Citral
Iron
Protein
Copper
Potassium
Zinc
Magnesium
Calcium
Folate
Vitamin B
Vitamin C
Carbohydrate
Omega 3 and omega 6
How‌ ‌Much‌ ‌Is‌ ‌Good‌ ‌For‌ ‌Health‌ ‌(Per‌ ‌Day/Per‌ ‌Diet)‌ ‌
Lemongrass daily dosage is not specific as it may depend on age, health condition, and others factors. Excessive intake of anything is not good for your body. You must read the label or consult with your dietician or doctor.

Benefits of lemongrass‌ ‌

Lemongrass leaves and oil use are increasing day by day. It is not only good for health but also become a household name due to its variety of advantages, these are:
Insecticide preparation

Citronella oil is added commonly for the manufacturing of insecticide. It gives a delightful smell and works as an insect replant. Despite being a plant product, its insecticidal preparation is toxic.
Provide skin & hair care

It gives a range of health benefits and especially for the skin. Lemongrass has anti-inflammatory, antibacterial properties that decrease skin infection, thrush, and pimples. The chief constituent of lemongrass is citronella & geraniol that shows remarkable antiseptic properties. Nowadays, lemongrass oil used for cosmetic preparation is widely increasing.

Apart from the skin, it is also beneficial for hairs, its herbal preparation reduces dandruff and hair fall conditions.
It May Help in reducing stomach ulcers.

It is fo that lemongrass can treat stomach ulcers, but its effect on the ulcer is not very clear it may reduce the damage but may not treat it.
For arthritis pain

Lemongrass oil has anti-inflammatory and analgesic properties when applied topically on the skin, it helps rheumatoid arthritis patients to relieve pain and swelling.
Beekeeping

Japan and China widely use lemongrass to trap honeybees & hives, as lemongrass imitates pheromone emitted by the bee that attracts respective insects.
Lemongrass tea improves the immune system.

Several studies have found that It could be a beneficial drink for people with weak immune systems. That means drinking lemongrass tea can increase the immunity power of a person to fight against the common cold.
Aromatherapy

Lemongrass oil used in aromatherapy may treat insomnia and anxiety. Lemongrass is an excellent oil for medicinal use in traditional medicine the leaves and oils show hypnotic, carminative, analgesics, anxiolytic, and anticonvulsant properties. It gives a relaxing effect when inhaled that relieve stress-related issue.
Treat bloating

Lemongrass is acidic it shows a significant effect on people suffering from the digestive issue as it removes toxin present in the body that helps in bloating-related problem. Lemongrass also has a diuretic effect it releases more urine output from the body, which means removal of toxicity and ease in bloating issues.
When‌ ‌Not‌ ‌To‌ ‌Eat‌ ‌It?‌ ‌

Lemongrass is a safe food when having it in a required amount, but over usage of lemongrass may show toxicity.
Some people may be sensitive towards it when applied directly to the skin.
It Increases urine output that stimulates the kidney to work more.
People suffering from asthma and lung disease should avoid lemongrass oil-based insect repellent as it may cause toxic alveolitis.‌
Caution

Lemongrass is used as a folk medicine for irregular menses or painful menses it may cause miscarriage. So, if you are a pregnant or breastfeeding mother, avoid lemongrass as of now.
How to add Lemongrass to your diet.
it could be a nutritious and delicious beverage that offers a range of health benefits to the body. People can also include it in their daily diet for well-being. Its herbal teas are either prepared by decoction or infusion that could also be combined with milk or prepared like green tea. Here are some nutritious lemongrass dishes ideas you can have.
Lemongrass ginger tea
Lemongrass mint tea
Lemongrass iced tea
lemongrass rice
lemongrass chicken
lemongrass curry