Banner usage is one of the top-notch ways to captivate the target audience or brand promotion. You can also run ads (advertisements) or affiliate campaigns using it. Therefore, in simple words, utilizing banners is an effective digital advertisement method. In both scenarios, it plays a crucial role in making money online.
Please make sure we are not discussing banner management through Google Adwords, which are easier to establish, but cannot be customized for ads. Despite this, we will discuss highly-personalized banners that can operate based on your business requirements and fetch massive revenue.
Do you have any e-commerce store demonstrating extraordinary offers? Such banners can ameliorate your sales expeditiously. Similarly, you may encourage your sales along with your partner's brands and advertisements via such banners. In brief, banners are incredibly beneficial!
Are you a leading shop owner conducting your business via a WooCommerce store?
Remember one thing from today: Banner Management is not cumbersome to deal with.
With the help of the plugins like Banner Management Plugin for WooCommerce, anyone can operate their business smoothly. It assists you to establish categorized banners for your shop. This article is all about reviewing the plugin mentioned above, showcasing its effectiveness, utility, and functionality for an exclusive business like yours. Let's get started!
About the Category Banner Management Plugin
Utilizing this Banner Management Plugin for WooCommerce, the store owners can operate one or copious banners for their diverse categories in the shop. On the other hand, anyone can establish banners for other leading pages of your store, for example, thank you page, checkout page, cart, shopping page, and welcome page.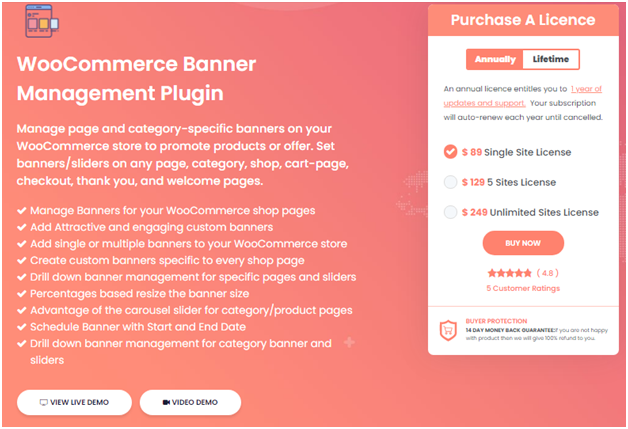 Furthermore, a modernized version of the Banner Management Plugin for WooCommerce comes up with the significant abilities of banner tags, banner organizing, attaching custom URLs, and random loading of banners, and many more.
It is one of the leading plugins that supports multi-languages, such as German, Spanish, and many more aside from English. Are you running your retail store in a definite region, where such international languages are spoken expansively?
You will never face constraints pitching to these markets if you have this. Moreover, it is highly compatible with top-notch browsers and operates on WooCommerce and WordPress's advanced versions!
Premium features of Banner Management Plugin for WooCommerce
The banner management plugin for WooCommerce is compatible with the latest version. It is a user-friendly feature for operating shop banners. Here is the detailed list of its features, shown below:
Enabling and disabling of the banners for definite pages
Every eCommerce business possesses some crucial pages. These are said to be the most important ones as clients are highly attentive to these pages. Incorporating banners on these leading pages may capitulate top-notch output.
That is why such a banner management plugin helps you add diverse banners to these pages. You may add enabling and disabling of the banners utilizing this plugin in the pages mentioned below:
Checkout page
Shopping page
Cart page
Thank you page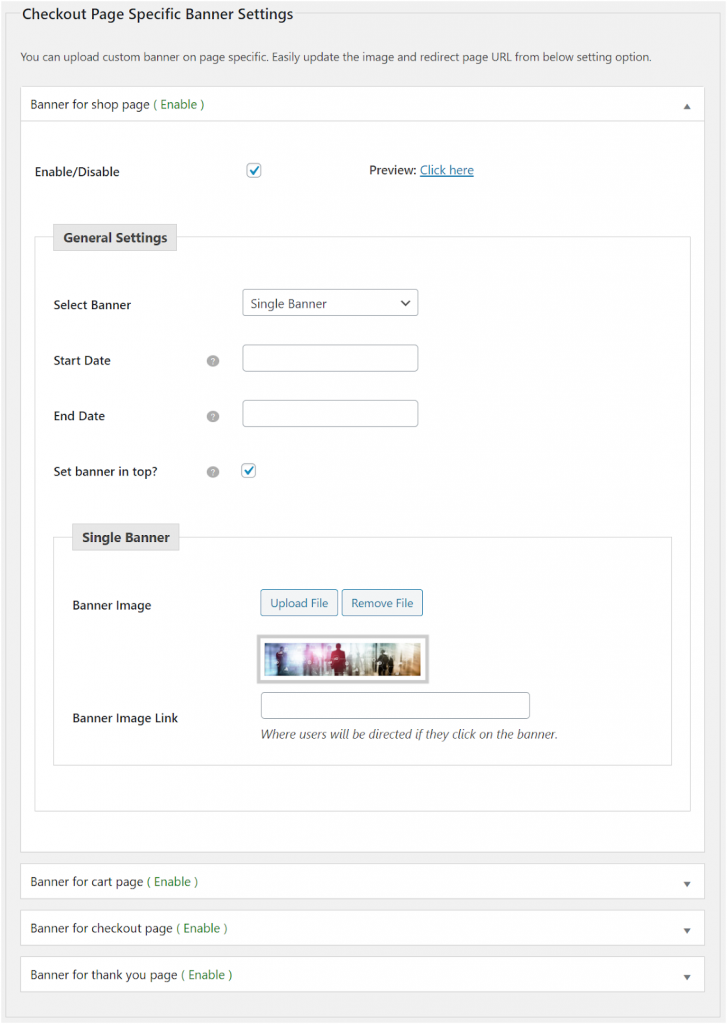 Enabling and disabling of the banners for definite categories
Are you agreed to demonstrate promotion offers or some leading banners for your categorized pages? It will be the simplest method of enabling banners for such entities. Moreover, you can also disable those banners for such categories later.
Visit the specific category, and you will get some extra options as you install this plugin on your WooCommerce site.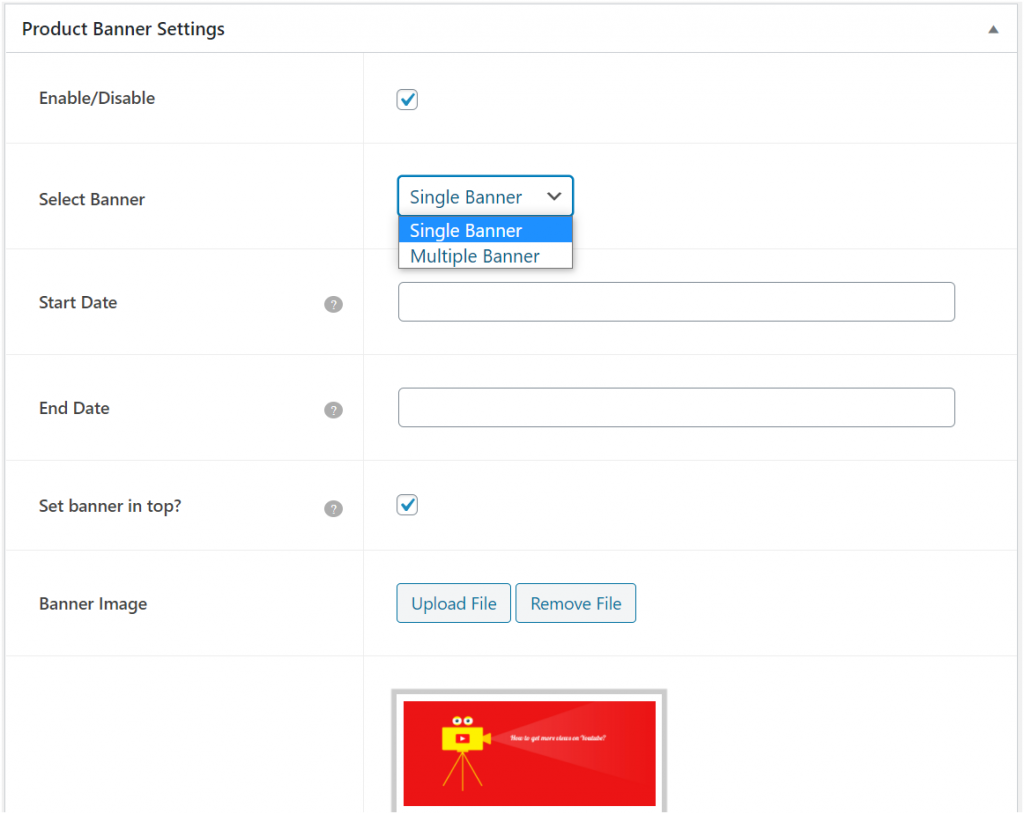 Therefore, with the help of such options, anyone can perfectly manage the banner based on their categories.
Operating category-oriented banner
You can efficiently manage the banner image for the previous 4 pages and the other premium settings utilizing the Banner Management Plugin for WooCommerce. Follow the information provided below to set your banners:
Banner types
Single banner
Multiple banners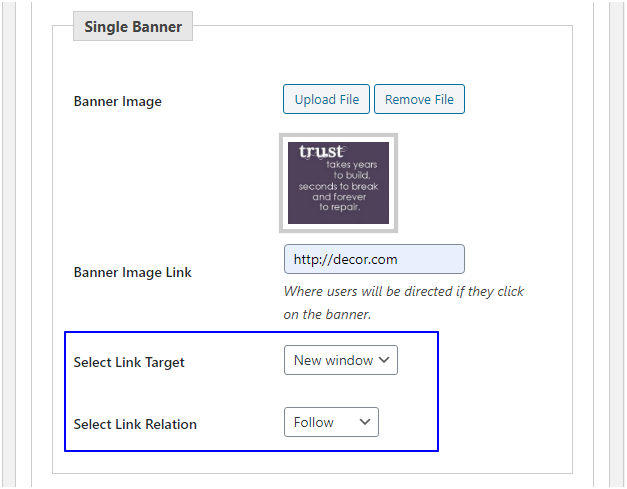 Banner scheduling
With the addition of the banner start and end date while utilizing this plugin, you can effectively establish a display duration of banners.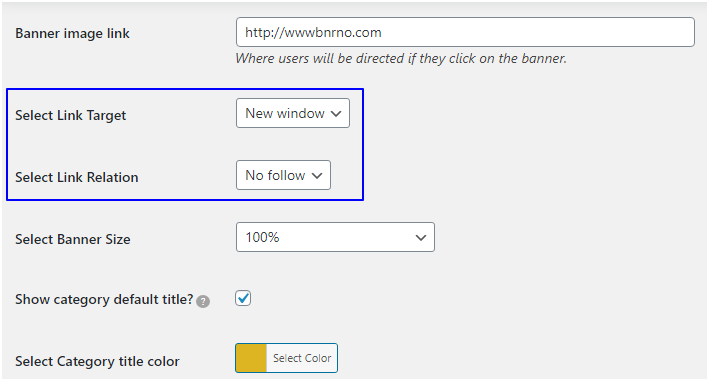 Banner image URLs
You can take advantage of the situation by adding custom links for the banner images to redirect your clients to visit another page.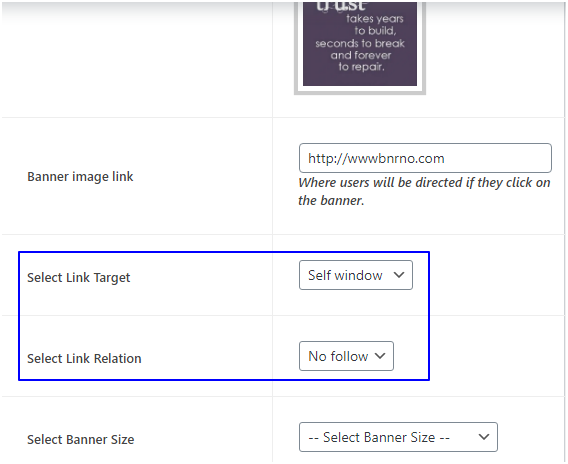 Banner Rendering
You can effortlessly manifest those banners on the web page in two simple formats. If it is a multi-banner, then:
Pricing features
Users can choose the free version of such a plugin for taking advantage of its limited features. But if you avail of its premium features for embellishing your WooCommerce store, check out the premium versions.
Its annual single site license allows you to have a whole one year of support and updates and requires $89 annually and $269 for a lifetime. Similarly, 5-sites and unlimited sites license will cost you $389 and $699 for a lifetime. If you need an annual 5-sites and unlimited sites license, it charges only $129 and $249.
Benefits of Banner Management Plugin for WooCommerce
Supreme ease of use
Get banner for any pages
Establish a carousel slider for different categories
Enabling and disabling banners
Proper slider management
Auto schedule slider
Addition of customized URLs
Preview of the banners
Banner positioning and navigation regulation
Customized banner size in "%"
Pros and cons of the Plugin
The leading pros and cons of this plugin are shown below:
Pros
A top-notch SEO option can be set to follow or unfollow
Amazing opportunity to open the picture in a new tab
It is wholly examined with the advanced version of WooCommerce
Anyone can preview a custom banner with its pro version
It is manufactured for supreme speed
The plugin is entirely compatible with various translational tools, such as WPML
Cons
A free version is not entitled to the banner preview option
The category-oriented banner searching feature is not available in the free version
Final verdict
Banners can efficiently enhance your WooCommerce store's annual revenue. Utilizing high-quality banner pictures with innovative content and impeccably placing them in the correct sections is highly functional for promoting the campaigns and the products. Therefore, installing the Banner Management Plugin for WooCommerce is prepared to tackle all your e-commerce related hassles. Hence, it would be the best choice and a wise selection for your retail business!